The KarateBuilt Grand Rapids Pre-School Program in Grand Rapids, MI builds essential life skills such as self-control, discipline, cooperation and confidence.
2 Weeks FREE Classes!


+ Bonus FREE Uniform!!
We reinforce the values that you teach in your own home!
The KarateBuilt Grand Rapids Pre-School Program curriculum is loved by parents from all over. We become your partner in promoting and teaching positive life skills.
Our daughter was very shy and quiet and had a hard time making friends. We signed her up for the KarateBuilt Grand Rapids Pre-School Program in Grand Rapids, MI and have absolutely loved the changes that we have seen. Her confidence and self-esteem have sky rocketed. The KarateBuilt Grand Rapids instructors are very caring and really know how to connect with the younger students. She can't wait to go to class and talks about it all of the time.

K. Walsh
The KarateBuilt Grand Rapids Pre-School Program is Changing Kid's Lives
See What Our Community Members in Grand Rapids, MI Say About Our Programs
Beck R.
I truly can't say enough how much this karate has impacted Beck, our parenting, and our lives. It's definitely been a sacrifice but the benefits we have felt and seen are so important and valuable to us.
Did You Know?

Many kids Are Attending KarateBuilt Grand Rapids in Grand Rapids, MI So They Don't Become A Statistic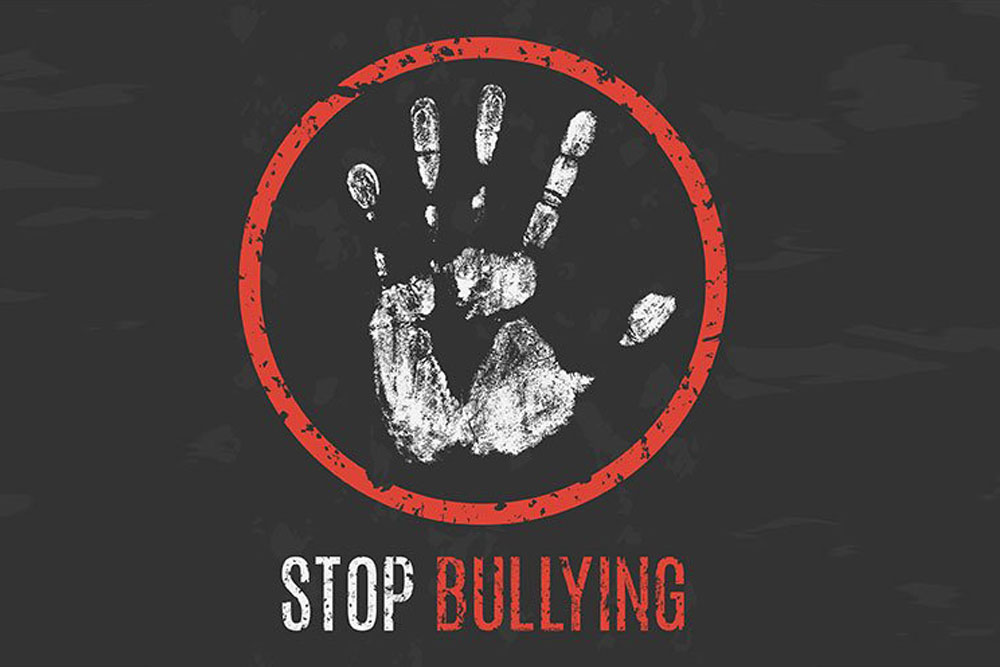 70.6%
OF KIDS SEE BULLYING IN SCHOOL
At KarateBuilt Grand Rapids we work with children teaching quality life skills in martial arts that deliver great results at home, in school, and in the community. Learning how and when to manage bullying is key.
40 Seconds
We believe in supporting parents with drills and skills that will keep their children safe. From situational awareness to safe self-defense we want martial arts training to give them the tools to keep them safe.
1 in 5
KIDS ARE CLASSIFIED AS OBESE
Children need our support. We work hand in hand with parents to ensure our students make the right choices. At KarateBuilt Grand Rapids we work with each student one on one with support when needed.
3 Benefits That Kids Get From Martial Arts
Higher Physical Fitness Level
Increased High Self-Esteem
Kids who have a low self-esteem or low self-worth tend to become the victims of bullying. The Pre-school martial arts classes at KarateBuilt Grand Rapids will provide a source of pride as your child achieves each new rank. With each new belt comes a boost in their confidence and belief in themselves. They learn how to set goals and how to work hard to achieve them. As they spend more time training with us, they will develop into strong, confident leaders of the future.
A Foundation of Respect
Martial arts is a very structured environment that requires children to listen, pay attention and follow instructions. They learn to respect their instructors, adults and authority. The belt ranking system encourages them to strive to achieve and earn respect from their peers.
These are all qualities that flow over into their home lives. Not only do they learn new martial arts moves, they also gain a solid foundation of respect that puts them on a good path for later when they enter school.
Gain Friends and Learn Cooperation

Martial arts students share a common bond of trying to learn new moves and advance through the ranks. This creates the perfect environment to meet new kids and form new friendships. The training at KarateBuilt Grand Rapids creates a shared experience that fosters a camaraderie amongst the students. There are plenty of small group activities used during the course of our sessions that teach the value of cooperation and teamwork. It is a lesson that will last a lifetime.
This is a GIFT that will last a lifetime through school, college and into the work world.
2 Weeks FREE Classes!


+ Bonus FREE Uniform!!
KarateBuilt Grand Rapids Offers An Exclusive Web Trial Offer.
Limited Class Openings